Body Back® Transformation 8 Week Session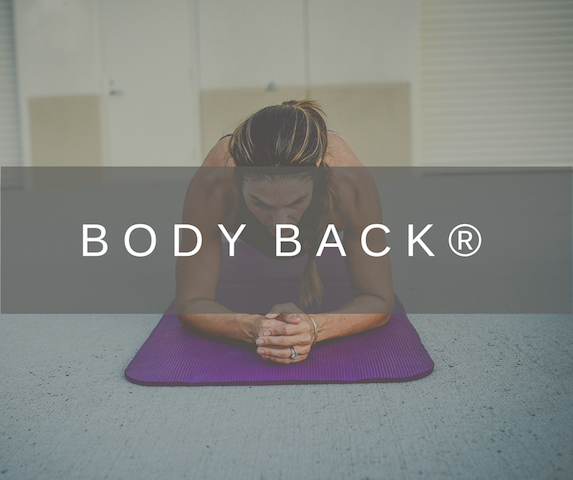 Whether your dreams and goals for 2019 are big or small, we challenge you to embrace change, strive for growth, and have an open mind. The new year is the prefect time to give back to yourself and your health by enrolling in Body Back.
***SCROLL TO THE VERY BOTTOM TO SIGN-UP NOW!***

Body Back is an 8-week program where you will...
Experience targeted high-intensity interval training (HIIT) + results-based workouts through cardio, strength, + core work.


End each class with a relaxing meditation to help you recharge and head back to your work week, your teething baby, or the hustle + bustle of the week.


Find inspiration + motivation in every class through a mamahood sisterhood.


Improve your health, fitness, + physical strength while experiencing a personal transformation.


Learn to embrace change, and love your body, inside + out!
What it's really like in our Body Back Transformation Sessions and Classes!

FIT4MOM members, returning clients, and new clients: Email northoc@fit4mom.com to enroll at your early bird special rates.
Important Dates:
•Early Bird Enrollment ($259 Returning Clients/$358 New Clients) ends March 7th.•General Enrollment ($279 Returning Clients/$378 New Clients)
Free Demos:Coming soon!Check out our Body Back of North OC program!!
https://www.youtube.com/watch?v=UH7qyMsKkCk
What is
Body Back®
? Body Back® Transformation is a results-based workout designed for moms who want their body back, whether they just had a baby or their last child was born twenty years ago! Most importantly, it will help women unlock their personal possibilities in an inspiring and powerful environment. Are you ready to reach your full potential?!
Our classes offer high intensity, interval workouts along with before and after fitness assessments, a meal plan and food journal, coaching and support in a motivating and inspirational program. This class is for moms only, no children. Class is offered in 8-week sessions. The next 8-week session is set to begin the week of September 10th! Space is limited, sign up below to secure your spot!
Our next session begins the week of March 18th.

Classes are held at ADBA Dance Studio on (1) Monday at 7:30pm and Wednesday mornings at 7:30pm at Placentia/Brea location, (2) My Gym Yorba Linda on Tuesday at 7:30p.m. and Thursday evenings at 7:30p.m. (3) Wednesdays at 7:30 p.m. at a Placentia/Brea location and on Saturdays at 7:15 a.m. *A 5:30am and 9:30am class will be held pending enrollment.*

The price includes 2 workouts per week for 8 weeks (16 classes total), meal plan/food journals, a program guide, online workouts, and before/after assessments.
The price with ONLINE COACHING includes the items listed above along with access to a private Facebook page where you'll get daily inspiration, extra recipes, nutrition education, individual food journal reviews, group support and accountability.
PAYMENT PLAN AVAILABLE for first-time participants (2 payments over 8-week course--credit card information required)
Pricing with online coaching (required for *first-time participants):
--New clients = $358 (early-bird rate) or $378 (regular rate)
--RETURNING BB clients only = $259 (early-bird rate) or $279 (regular rate)
Early-bird pricing ends March 7th.
Each class is limited to 12 participants. Contact us at northoc@fit4mom.com now to reserve your spot because they are going to fill up fast!!
- T/Th 5:30-6:30am Placentia/Brea* pending enrollment
- M/W 9:30-10:30am Brea* pending enrollment
- M/W 7:30-8:30pm Placentia/Brea
- Tu/Th 7:30-8:30pm Yorba Linda
- Weds 7:30pm /Sat 7:15am Placentia/Brea
SIGN-UP by scrolling down!
TESTIMONIALS:

"Joining Body Back was the best decision I've made on my fitness journey. Without the support of the instructors, mamas and my family, I couldn't have done it. My lifestyle has changed as I am working out on a regular basis and eating healthy. This has been an amazing experience. Seeing results confirmed that I made the right decision."
"If you're like me, maybe you've found yourself wishing you looked or felt different. Maybe you've found yourself thinking you're stuck but you would pay any amount of money to change where you are. Body Back is the program for you because you have the power and control to succeed. It works because it's hard work. It's not magic. You can't wish the weight away, you can work for the health you want. Body Back will empower you to get there. Do It!!"
"Body back is definitely a life changing experience and guaranteed to not have a single regret when you complete the program. You will get addicted to Bodyback!"
"The reason behind Body Back being such a successful program is that it doesn't just address a solitary area in your fitness journey. Body Back trains your mind, body, and spirit into adopting a well-rounded healthy lifestyle. At the end of eight weeks you are physically stronger and depart empowered with tools necessary to continue a life of fitness and health."
"Body back has absolutely changed my life for the better. Not just physically but emotionally. Having the encouragement and support to accomplish my goals was paramount to my success. Body back has given me the gift of confidence to approach challenges in my life with a can do attitude."
Sorry, we don't have any schedule info for this month.